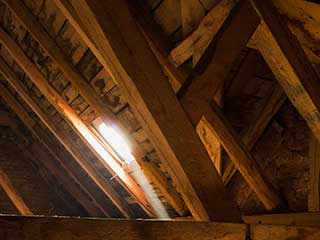 Attic: the final frontier. These are the voyages of Attic Cleaning Los Angeles. Our never-ending mission: to explore strange new attics in dire need of professional cleaning. To make them clean and usable once more. To boldly go where no man dares go!
Well, maybe we took it one step too far. But nevertheless, this description is not far from reality in many homes – the attic gets dirty and accumulates dust and dirt over time, to the point that you simply don't want to go up there anymore, let alone use it for storage purposes or to tend to infrastructure or plumbing that pass through it.
Professional Cleaning Solutions
Whenever you decide you've had enough and it's time to take over your attic once again and claim it as your own while fending off dust and dirt, professional cleaning solutions are in order. When you call our professionals, you stand to gain from years of experience, the best tools and equipment in the business, a can-do attitude, and guaranteed satisfaction that lasts.
Once our experts arrive at your property they will first make their way to the attic in order to assess the situation. Bringing everything they'll possibly need with them, they will then formulate an action plan, aimed at achieving total cleanliness and order throughout the area. Once they start, no corner will be left unattended. Using highly potent detergents and cleaning materials combined with that special know-how and experience, they will reach and clean every corner, nook, crevice, beam, windows, utility infrastructure, and basically, everything in sight.
The Results Speak for Themselves
When you receive a spotless attic and see that you can actually reuse the space as you need and intend, probably for storage purposes like most people do, we guarantee you'll be 100% satisfied – no doubt about it.
Call us today!
We also offer:
Crawl Space Vapor Barrier
Rodent Proofing & Rat Control Services
Commercial Attic Cleaning