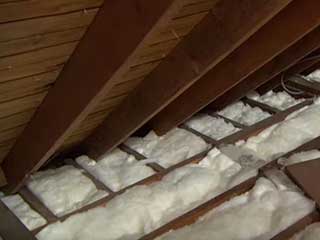 Why Might You Need It?
Most people probably don't consider their crawl space all that often, and certainly not the possibility of it needing repairs, but the fact is that it might! Animals may have gotten inside and gnawed on wood or damaged the vapor barrier that protects the area from moisture. This moisture can cause mold to degrade the space and weaken its important components for your home. It may have even flooded without you being aware of it! For the sake of your home's health, it's best to have these issues tended to as soon as possible.
What Should You Look Out For?
If you can see into your crawl space with a flashlight and notice signs that the wood has warped, heavy mold discoloration, debris, or standing water, these are all indications that it's time to have repairs done. You may also notice a foul odor coming from the area, or that your allergies are irritated, both of which can be signs of mold.
We Can Take Care Of Everything!
Our professionals would be happy to come out and get to work on getting your crawl space like new again! We'll ensure that the vents and door to the area are airtight to reduce the risk of moisture getting inside. If there is any standing water, we'll pump it out so we can then tend to any parts of the structure that may be sagging out of place because of the damage. Once a fresh vapor barrier is installed, and any damaged insulation is replaced, it will be good to go!
We also offer other services such as encapsulation which can help better protect your home from radon gas that can be emitted from dirt flooring in crawl spaces, winterization to ensure your pipes won't freeze, and even put in a dehumidifier to further decrease the chance of moisture hanging around.
Let Us Get To Work!
Contact Crawl Space Cleaning Los Angeles now, and we'll take care of your crawl space in no time!